Posts for: June, 2017
By Petra I Mayer DDS
June 22, 2017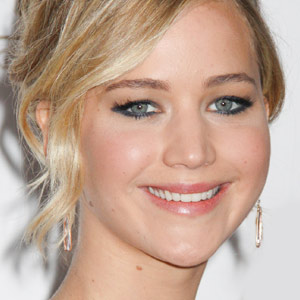 Exchanging passionate kisses with big-screen star Jennifer Lawrence might sound like a dream come true. But according to Liam Hemsworth, her Hunger Games co-star, it could also be a nightmare… because J.Law's breath wasn't always fresh. "Anytime I had to kiss Jennifer was pretty uncomfortable," Hemsworth said on The Tonight Show.
Lawrence said the problem resulted from her inadvertently consuming tuna or garlic before the lip-locking scenes; fortunately, the two stars were able to share a laugh about it later. But for many people, bad breath is no joke. It can lead to embarrassment and social difficulties — and it occasionally signifies a more serious problem. So what causes bad breath, and what can you do about it?
In 9 out of 10 cases, bad breath originates in the mouth. (In rare situations, it results from a medical issue in another part of the body, such as liver disease or a lung infection.) The foul odors associated with bad breath can be temporarily masked with mouthwash or breath mints — but in order to really control it, we need to find out exactly what's causing the problem, and address its source.
As Lawrence and Hemsworth found out, some foods and beverages can indeed cause a malodorous mouth. Onions, garlic, alcohol and coffee are deservedly blamed for this. Tobacco products are also big contributors to bad breath — which is one more reason to quit. But fasting isn't the answer either: stop eating for long enough and another set of foul-smelling substances will be released. Your best bet is to stay well hydrated and snack on crisp, fresh foods like celery, apples or parsley.
And speaking of hydration (or the lack of it): Mouth dryness and reduced salivary flow during the nighttime hours is what causes "morning breath." Certain health issues and some medications can also cause "dry mouth," or xerostomia. Drinking plenty of water can encourage the production of healthy saliva — but if that's not enough, tell us about it: We may recommend switching medications (if possible), chewing xylitol gum or using a saliva substitute.
Finally, maintaining excellent oral hygiene is a great way to avoid bad breath. The goal of oral hygiene is to control the harmful bacteria that live in your mouth. These microorganisms can cause gum disease, tooth decay, and bad breath — so keeping them in check is good for your overall oral health. Remember to brush twice and floss once daily, stay away from sugary foods and beverages, and visit the dental office regularly for checkups and professional cleanings.
So did J.Law apologize for the malodorous makeout session? Not exactly. "[For] Bradley Cooper, Christian Bale, yeah, I'll brush my teeth," she laughed.
Hemsworth jokingly agreed: "If I was kissing Christian Bale I probably would have brushed my teeth too. With you, it's like, 'Eh. Whatever.'"
If you would like more information about bad breath and oral hygiene, please contact us or schedule an appointment for a consultation. You can learn more by reading the Dear Doctor magazine article "Bad Breath: More than Just Embarrassing."
By Petra I Mayer DDS
June 07, 2017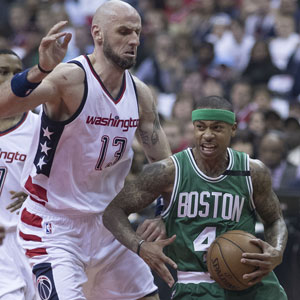 All eyes were on Boston Celtics point guard Isaiah Thomas in Game 1 of the second-round NBA Playoff series against the Washington Wizards — and not just because he scored a game-high of 33 points! Even more dramatic was the moment his jaw collided with an opponent's elbow, sending one of his front teeth flying out of his mouth and onto the floor.
Press reports said the Celtics' team physician attempted to reinsert the tooth, but it didn't remain in place when Thomas resumed playing the game. Over the next several days, he reportedly underwent a total of ten hours of oral surgery, and was fitted with a four-piece temporary bridge. A statement from the team noted that Thomas suffered "a complete fractured tooth and two other subluxed/shifted teeth… [He] will receive a permanent bridge at a future date." So what does all that mean?
When we say a tooth is fractured, it means the crown (visible part) of the tooth has broken off from its roots, either above or below the gum line. Depending on the severity of the fracture, it is sometimes possible to save the natural tooth by performing a root canal to prevent bacterial infection, and then placing a crown (cap) on the tooth to restore its appearance and function. In more severe cases, however, the tooth can't be saved and must be extracted.
Unfortunately, that isn't Thomas' only problem. He also has two subluxed teeth — that is, teeth that have shifted from their original position, but haven't been knocked out of their sockets. Subluxed teeth often result from a severe blow to the mouth, and may be treated by stabilization or splinting. Team officials haven't said exactly what was done during Thomas' dental treatment, but it could very well have involved extracting the roots of any teeth that couldn't be saved, and possibly placing dental implants in his jaw for future tooth restoration.
A dental implant is a small screw-shaped titanium post that is inserted directly into the bone of the upper or lower jaw in a minor surgical procedure. In time, it becomes fused with the bone itself, offering a sturdy anchorage for replacement teeth. One implant can support one replacement crown; two or more implants can support a number of replacement teeth joined together as a unit. This is called a dental bridge.
Bridges can also be supported by adjacent healthy teeth — but first, the outer surfaces of the crown must be prepared (reduced in size), so that the bridge can be attached over the remaining part of the crown. In many instances, implants are preferred because they do not compromise the structure of healthy teeth nearby.
Dental difficulties didn't end Isaiah Thomas' season — but an earlier hip injury that became aggravated finally did.  As unfortunate as this is, maybe now at least the NBA star will have a chance to let those injured teeth heal, and show up next season with a smile that's as good as new.
If you have questions about treating injured teeth, please contact us or schedule an appointment for a consultation.