Posts for: November, 2017
By Petra I Mayer DDS
November 20, 2017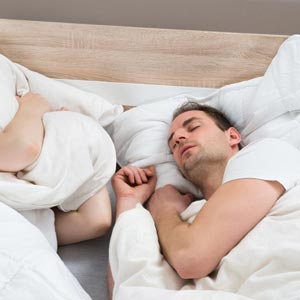 Sleep — you'll spend a third of your life in its blissful embrace. But it isn't a luxury: you need it as much as nutrition and exercise. An occasional bad night's sleep leaves you irritable and drowsy; a bad night's sleep every night could endanger your health.
One of the most common causes for chronic poor sleep is obstructive sleep apnea. This occurs when the airway becomes blocked and you stop breathing temporarily. The blockage may be due to an oversized tongue, tonsils or uvula, an abnormal jaw or chin structure, or nasal polyps and congestion. When your brain notices you're not breathing, it rouses you just enough to relieve the blockage. These incidents can occur and end in seconds several times a night without you being aware of it.
This interrupts your normal sleep patterns, including the critical rapid eye movement (REM) of deep sleep that occurs at different times during the night. The results of not getting enough REM sleep are quite unhealthy: besides irritability and reduced concentration, poor REM sleep is linked to depression, headaches, decreased sex drive, acid reflux, high blood pressure or the onset of diabetes. Your night time experience — as well as your sleep partner's — won't be pleasant either as you may experience night time sweating and snoring.
Fortunately, sleep apnea can be treated. Our first considered treatment is a custom-fitted night guard you wear while you sleep that holds the tongue back from the airway. If your apnea is more severe, you may need to consider continuous positive airway pressure (CPAP) therapy, which uses a machine to pump pressurized air through a mask you wear while sleeping to force the airway open. You might also benefit from surgery to remove excess soft tissue obstructing the airway.
If you or your family has noticed any of these symptoms mentioned, make an appointment to see us — we're trained to look for oral signs in the mouth that may indicate sleep apnea. The sooner we can implement a treatment strategy, the sooner you'll begin experiencing a good night's sleep and better health.
If you would like more information on sleep apnea and what to do about it, please contact us or schedule an appointment for a consultation. You can also learn more about this topic by reading the Dear Doctor magazine article "Sleep Disorders & Dentistry."
By Petra I Mayer DDS
November 12, 2017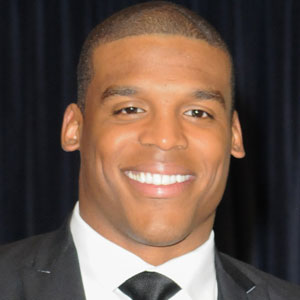 When is the best time to floss your teeth: Morning? Bedtime? How about: whenever and wherever the moment feels right?
For Cam Newton, award-winning NFL quarterback for the Carolina Panthers, the answer is clearly the latter. During the third quarter of the 2016 season-opener between his team and the Denver Broncos, TV cameras focused on Newton as he sat on the bench. The 2015 MVP was clearly seen stretching a string of dental floss between his index fingers and taking care of some dental hygiene business… and thereby creating a minor storm on the internet.
Inappropriate? We don't think so. As dentists, we're always happy when someone comes along to remind people how important it is to floss. And when that person has a million-dollar smile like Cam Newton's — so much the better.
Of course, there has been a lot of discussion lately about flossing. News outlets have gleefully reported that there's a lack of hard evidence at present to show that flossing is effective. But we would like to point out that, as the saying goes, "Absence of evidence is not evidence of absence." There are a number of reasons why health care organizations like the American Dental Association (ADA) still firmly recommend daily flossing. Here are a few:
It's well established that when plaque is allowed to build up on teeth, tooth decay and gum disease are bound to follow.
A tooth brush does a good job of cleaning most tooth surfaces, but it can't reach into spaces between teeth.
Cleaning between teeth (interdental cleaning) has been shown to remove plaque and food debris from these hard-to-reach spaces.
Dental floss isn't the only method for interdental cleaning… but it is recognized by dentists as the best way, and is an excellent method for doing this at home — or anywhere else!
Whether you use dental floss or another type of interdental cleaner is up to you. But the ADA stands by its recommendations for maintaining good oral health: Brush twice a day for two minutes with fluoride toothpaste; visit your dentist regularly for professional cleanings and checkups; and clean between teeth once a day with an interdental cleaner like floss. It doesn't matter if you do it in your own home, or on the sidelines of an NFL game… as long as you do it!
If you would like more information about flossing and oral hygiene, contact us or schedule an appointment for a consultation.