Posts for: December, 2020
By Petra I Mayer DDS
December 20, 2020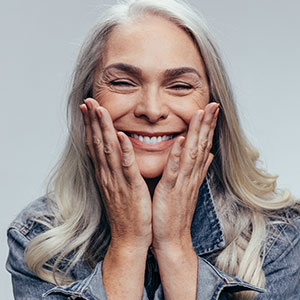 In looking at options to replace your missing teeth, you might have heard others rave about dental implants. You're almost sold on this innovative restoration method—but you're a little skittish about the upfront cost.
Here are 3 reasons why getting dental implants to restore your missing teeth is a sound investment.
A solid long-term solution. Based on findings from over 3 million implant installations over the last forty years, more than 95% of implants continue to successfully function after ten years—and many are on track to last decades. That's something that can't be said for other forms of restoration. An implant's large upfront cost could in fact even out over the long-term and ultimately cost less than other restorations that may need to be replaced sooner.
A benefit to bone health. One of the more negative consequences of missing teeth is ongoing bone loss, a process that can continue to occur even when teeth are replaced by dentures or bridges. But bone cells readily grow and adhere to the titanium metal implant imbedded in the bone, slowing or even stopping continuing bone loss. If for no other reason, their positive impact on bone health is a top reason for choosing implants.
A range of choices. Replacing multiple missing teeth individually with dental implants can be quite expensive. But individual tooth replacement is only one of the ways implants could benefit you. It's possible to place just a handful of implants along the jaw to support other types of restorations like bridges and partial or full dentures. Not only is this cost-effective, but the implant-supported restoration may be more stable and secure. And these implants may also contribute to bone health.
But before you make your decision, visit us for a complete dental examination. We'll assess if your dental condition makes you a good candidate for implants, and then provide you more information on the process and costs.
If you would like more information on dental implants, please contact us or schedule an appointment for a consultation. You can also learn more about this topic by reading the Dear Doctor magazine article "Dental Implants 101."
By Petra I Mayer DDS
December 08, 2020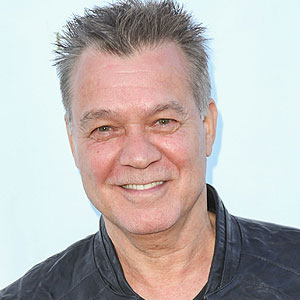 Fans everywhere were recently saddened by the news of musical legend Eddie Van Halen's death. Co-founder and lead guitarist for the iconic rock group Van Halen, the 65-year-old superstar passed away from oral cancer.
Van Halen's rise to worldwide fame began in the 1970s with his unique guitar style and energetic performances, but behind the scenes, he struggled with his health. In 2000, he was successfully treated for tongue cancer. He remained cancer-free until 2018 when he was diagnosed with throat cancer to which he succumbed this past October.
Van Halen claimed the metal guitar picks he habitually held in his mouth caused his tongue cancer. It's more likely, though, that his heavy cigarette smoking and alcohol use had more to do with his cancers.
According to the American Cancer Society, most oral cancer patients are smokers and, as in Van Halen's case, are more likely to beat one form of oral cancer only to have another form arise in another part of the mouth. Add in heavy alcohol consumption, and the combined habits can increase the risk of oral cancer a hundredfold.
But there are ways to reduce that risk by making some important lifestyle changes. Here's how:
Quit tobacco. Giving up tobacco, whether smoked or smokeless, vastly lowers your oral cancer risk. It's not easy to kick the habit solo, but a medically supervised cessation program or support group can help.
Limit alcohol. If you drink heavily, consider giving up alcohol or limiting yourself to just one or two drinks a day. As with tobacco, it can be difficult doing it alone, so speak with a health professional for assistance.
Eat healthy. You can reduce your cancer risk by avoiding processed foods with nitrites or other known carcinogens. Instead, eat fresh fruits and vegetables with antioxidants that fight cancer. A healthy diet also boosts your overall dental and bodily health.
Practice hygiene. Keeping teeth and gums healthy also lowers oral cancer risk. Brush and floss daily to remove dental plaque, the bacterial film on teeth most responsible for dental disease. You should also visit us every six months for more thorough dental cleanings and checkups.
One last thing: Because oral cancer is often diagnosed in its advanced stages, be sure you see us if you notice any persistent sores or other abnormalities on your tongue or the inside of your mouth. An earlier diagnosis of oral cancer can vastly improve the long-term prognosis.
Although not as prevalent as other forms of cancer, oral cancer is among the deadliest with only a 60% five-year survival rate. Making these changes toward a healthier lifestyle can help you avoid this serious disease.
If you would like more information about preventing oral cancer, please contact us or schedule a consultation. To learn more, read the Dear Doctor magazine articles "How a Routine Dental Visit Saved My Life" and "Strategies to Stop Smoking."