Posts for tag: mouthguards
By Petra I Mayer DDS
January 31, 2021
The New Year: Time to put away those holiday decorations, collect tax records and—if you're a pro hockey player—get chummy with your dentist. That's right! After a disrupted 2020 season due to COVID-19, the NHL is on track to start again sometime in January. Before you know it, players will be hitting the biscuit (puck), while trying to avoid getting their chicklets (teeth) knocked out.
It's true that hockey has a roughhousing kind of reputation, which tends to lead to, among other things, chipped, fractured or knocked-out teeth. But to be fair, hockey isn't the only sport with a risk for orofacial injuries. It's not even top on the list: Of all contact sports, basketball has the highest incidence of mouth and facial trauma.
With over a half-million amateur and professional players, hockey still has its share of teeth, gum and jaw injuries. Fortunately, there's an effective way to reduce sports-related oral trauma—an athletic mouthguard.
Although there are different styles, most mouthguards are made of a soft plastic that helps cushion teeth against hard contact. You can sort most mouthguards into two categories: "boil and bite" and custom.
You can buy mouthguards in the first category online or in retail sporting goods stores, and they're relatively inexpensive. They're called "boil and bite" because they're first immersed in hot or boiling water to soften them. While the guard is still soft, the wearer places it in their mouth and bites down to create somewhat of an individual fit. On the downside, though, "boil and bite" mouthguards tend to be bulky with a fit that isn't as exact as it could be. This can make for uncomfortable wearing, which could tempt players not to wear them as often as they should. Also, because the materials are softer, they move with jaw movement and your teeth can move with them. Over time, teeth could loosen.
A custom-made mouthguard, on the other hand, is created by a dentist. We begin the process with a detailed mouth impression, which we then use to fashion the mouthguard. Custom mouthguards are more streamlined and fit better than their "boil and bite" counterparts. Because of this better fit, players may be more apt to wear them. They are more expensive, but compared to the cost of dental injury treatment, a custom mouthguard is a wise investment. For the best and most comfortable teeth, gum and mouth protection, you can't go wrong getting a custom mouthguard for the hockey players (as well as football and basketball players) in your family.
If you would like more information about athletic mouthguards, please contact us or schedule a consultation. To learn more, read the Dear Doctor magazine article "Athletic Mouthguards: One of the Most Important Parts of Any Uniform."
By Petra I Mayer DDS
July 07, 2019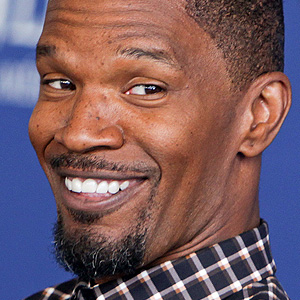 Some people are lucky — they never seem to have a mishap, dental or otherwise. But for the rest of us, accidents just happen sometimes. Take actor Jamie Foxx, for example. A few years ago, he actually had a dentist intentionally chip one of his teeth so he could portray a homeless man more realistically. But recently, he got a chipped tooth in the more conventional way… well, conventional in Hollywood, anyway. It happened while he was shooting the movie Sleepless with co-star Michelle Monaghan.
"Yeah, we were doing a scene and somehow the action cue got thrown off or I wasn't looking," he told an interviewer. "But boom! She comes down the pike. And I could tell because all this right here [my teeth] are fake. So as soon as that hit, I could taste the little chalkiness, but we kept rolling." Ouch! So what's the best way to repair a chipped tooth? The answer it: it all depends…
For natural teeth that have only a small chip or minor crack, cosmetic bonding is a quick and relatively easy solution. In this procedure, a tooth-colored composite resin, made of a plastic matrix with inorganic glass fillers, is applied directly to the tooth's surface and then hardened or "cured" by a special light. Bonding offers a good color match, but isn't recommended if a large portion of the tooth structure is missing. It's also less permanent than other types of restoration, but may last up to 10 years.
When more of the tooth is missing, a crown or dental veneer may be a better answer. Veneers are super strong, wafer-thin coverings that are placed over the entire front surface of the tooth. They are made in a lab from a model of your teeth, and applied in a separate procedure that may involve removal of some natural tooth material. They can cover moderate chips or cracks, and even correct problems with tooth color or spacing.
A crown is the next step up: It's a replacement for the entire visible portion of the tooth, and may be needed when there's extensive damage. Like veneers, crowns (or caps) are made from models of your bite, and require more than one office visit to place; sometimes a root canal may also be needed to save the natural tooth. However, crowns are strong, natural looking, and can last many years.
But what about teeth like Jamie's, which have already been restored? That's a little more complicated than repairing a natural tooth. If the chip is small, it may be possible to smooth it off with standard dental tools. Sometimes, bonding material can be applied, but it may not bond as well with a restoration as it will with a natural tooth; plus, the repaired restoration may not last as long as it should. That's why, in many cases, we will advise that the entire restoration be replaced — it's often the most predictable and long-lasting solution.
Oh, and one more piece of advice: Get a custom-made mouthguard — and use it! This relatively inexpensive device, made in our office from a model of your own teeth, can save you from a serious mishap… whether you're doing Hollywood action scenes, playing sports or just riding a bike. It's the best way to protect your smile from whatever's coming at it!
If you have questions about repairing chipped teeth, please contact us or schedule an appointment for a consultation. You can also learn more by reading the Dear Doctor magazine articles "Artistic Repair of Chipped Teeth With Composite Resin" and "Porcelain Veneers."
By Petra I Mayer DDS
June 27, 2019
Each year, the National Safety Council recognizes June as National Safety Month. It's the perfect time to focus on safety: With summer temperatures heating up, so do sports and outdoor activities—and, unfortunately, the risk of accidents. As the old Boy Scout motto goes, everyone should "be prepared." And while that means watching out for sunburn, poison ivy or traveling hazards, it also means being alert for potential tooth injuries.
Even during casual recreational sports, an unintentional hit to the face or jaw could chip, move or, worse yet, knock a tooth out completely. As with any other aspect of safety, prevention should be at the top of your list when it comes to dental injuries. In that regard, anyone involved in a contact sport or other high-risk activity should wear a mouthguard. This device absorbs much of the force generated during a hard impact to the face or jaw that might otherwise affect the teeth.
Mouthguards fall into two basic categories. The first are retail guards available at sporting goods stores and many pharmacies, most commonly "boil and bite" guards. They're so named because a wearer first softens them with very hot water and then bites down on them to personalize their fit. Once cooled, the mouthguard will maintain its shape. While reducing the severity of impact injuries, these retail mouthguards can be bulky and uncomfortable to wear.
The second category, a custom mouthguard created by a dentist, offers a sleeker, more comfortable fit. These guards are based on a direct impression of the wearer's mouth that we take at the dental office. Although any mouthguard is better than no mouthguard, a 2018 study confirmed that custom-made mouthguards from the dental office perform better than the kind bought in a drug store or sporting goods store.
Summer is prime time for creating cherished family memories. With a little dental injury prevention knowledge, you can help make sure those summer memories are happy ones. If you would like more information about dental injury prevention and treatment, please contact us or schedule an appointment for a consultation. To learn more, read the Dear Doctor magazine articles "Athletic Mouthguards" and "Dental Injuries: Field-Side Pocket Guide."